Looking for a townhouse style condo in Palliser?
Excellent! You are definitely in luck then as we have two properties that we will be marketing in the complex of Oakmoor in the Southwest Calgary community of Palliser.
Townhouse number one will be listed for sale on April 22, 2013 sometime in the morning.
Townhouse number 2 will be listed for sale on the MLS® and other places online on April the 26th.
Sorry...I can't give anything away here in terms of price but what I will do is post some pictures of the first Southwest Calgary Townhouse style condo below. I can't post any pictures of the second property because...well they haven't been taken yet.
Once we have the video rendered we will be posting it here as well.
Here is what I will give you...some details:
Townhouse 1:
2 Bedrooms plus a Den
Porcelain and Slate Tile Floors
Finished Basment
Kick A$$ backyard!
Townhouse 2:
3 Bedrooms and 2.5 Bathrooms
Finished Basement
Laminate Flooring
Your Own Private Driveway!!
Sounds good right? Ok then if you are interested in either of these two Southwest Calgary Condo properties give us a call at 403-827-7527. Or you can email me here: kelley@kelleyskar.com and I just might tell you the price before we go on the market!
Here are a couple of photos: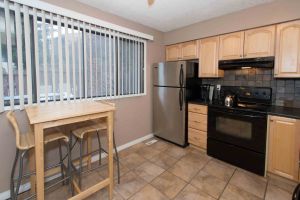 See...I told you...only a couple.
More info? Give me a call at 403-827-7527
Video is now LIVE